After more than 30 years of business known as All American Mechanical, Inc., we have rebranded ourselves as Greenfox Cooling, Heating & Plumbing to reflect a more modern, budget and eco-conscious approach to the cooling, heating and plumbing industry.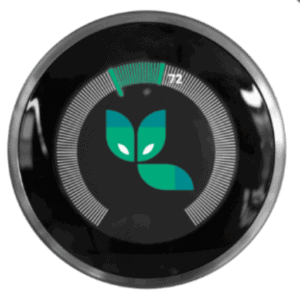 We will strive to be the best cooling, heating and plumbing contractor in the area with incredible customer service, up-front flat-rate pricing and unparalleled technical expertise! Our goal is to provide home comfort solutions to Howard County and the surrounding local areas with an eco-conscious approach and a foundation that supports our community growth for years to come.
Plumbing Repair in Rockville, 20850
"Henry Whitfiled was knowledgeable and did a great job."
- Hayk T.
Air Duct Repair in Columbia, MD 21046
"Hardest working guys!!! Like angels came upon my home! They worked to solve the problem over 2 days. I recommend this company. Thank you Greenfox"
- Susan W.
I have used Greenfox for both plumbing and hvac. I just moved in my house and the kitchen sink was leaking, turned out I needed a new garbage disposal, Henry was awesome and took his time and checked to make sure there were no other issues.They also installed a humidifier on my system, my children and I always have problems in the winter. I had them add a Trane humidifier to add to my existing Trane system. Israel and Junior got the work done, they cleaned up after themself and I sleep much better without waking up coughing and feeling dry.

I have been a customer since 1999, and these people never disappoint. The technicians always perform professionally and pay attention to details resulting to getting the job done at once.If anyone out there is looking for Heating/Cooling job done, look no further; Greenfox is your solution.Almami

We have used green fox for HVAC maintenance. We received their services for AC and thermostat repair. We have excellent reviews for this company. They are very reliable and have always done a very good job. This is the company we would recommend if you have any HVAC issues.

I have been using Greenfox for the last 4 years and am very happy to have found them (earlier called All American Mechanical). Their prices continue to be incredibly reasonable. Their workers are sincere and very committed and always do a great job. They installed our HVAC and Ac systems and have provided great service. I continue to highly recommend them.

These guys were efficient and quoted a good price. We have an older house and they were able to work with us.

We placed a service call for replacing a leaky old water heater in our basement. Mr. Ali from the Greenfox team responded immediately, located a replacement and scheduled service promptly. The installer Jermaine was extremely professional and courteous. He came on time and worked diligently to install the new unit. We had previously used the services of this company for over more than two decades for installing and servicing various heating/cooling systems with always satisfactory results. We highly recommend them.

My outside heat pump unit was making an awful noise every time it started up. Another company had assessed my system and said I needed a new fan motor and fan because the bearings were bad but they could not fix it because they had to order the parts. Two days later the heat pump tripped the breaker and completely shut down.Greenfox had the motor and came out the next day to repair. Henry and Ahmed reassessed the problem, found the noise from the fan was actually due to a cracked plastic fan inlet vane, they resecured the inlet vane.Saw that the circuit breaker trip was due to the outside disconnect and replaced it.Had everything fixed within an hour and at half the price to replace the motor.

They were efficient came out next day after calling in and repaired my a/c with the needed part. Everything went smoothly! Also reasonable priced service. I would recommend and use again if needed.

Greenfox provided a fast quote and was able to get our condenser unit replaced quickly. Much appreciated in the middle of summer! The engineer who came to install the unit came on time and installation was smooth. The process was simple and the new unit has been working well. Highly recommend this company.

Greenfox office was very responsive to our call and arranged for system inspection right away. They determined it was best to install new system for almost the same cost the warranty company offered us to fix the old unit. The new system was installed within 3 days even though it was the busiest time of the summer in July.Very professional and reasonably priced for great quality ...👍

Incredibly happy with these guys and attention to detail. It felt like a calm, professional and educational experience. They answered my questions (and I had many) very patiently. I came out smarter about what actually broke down with my fairly old heat pump and it was a pretty simply fix. They taught me on how to prevent from the same issue happening again. Also, they didn't try to sell me anything, not a better/newer heat pump or any accessories like some other hvac companies! I am very glad that I called them for a 3rd opinion. It seems that I had used them decades ago when they were called All American.

We would like to thank the Greenfox,(formerly All American Mechanical,Inc) from the bottom of our hearts for the professional service they have provided to my family and the families of my relatives for over 10 years.We are looking forward to recommend Greenfox not only for its professionalism but also for the warmth and care they radiate.Balakirsky

This was the best service I have ever experienced.Both the technicians were very courteous and experts at what they do.I am still amazed at how quick and smooth the entire operation went.The price they quote you is the price you will pay and no other hidden and or surprise charges.When you look at the completed work you know you dealt with professionals from the sales rep to the installers.you will not find better service.this was my third experience with this company and I shall be staying with this company for all my future needs.Arshad JavaidWestminster

Fantastic service. They diagnosed the problem immediately and showed us pictures about the problems since our system was up in the attic. They also showed us key things to monitor for the AC maintenance. Would highly recommend them to anyone looking for quality service.

This company was fair, timely, professional and saved me money on a simple repair to my thermostat. Roger was patient, knowledgeable and very helpful! Thank you and I will call on your company again.

They came quick for the estimate, they came quick to start the work, and they were so great through out the process. The workers were so professional, so nice, they cleaned up behind themselves each time someone came to my house. They also did plumbing work in addition to installing a mini split in my home. Great company. They were referred to me and I will continue to send people to them as well.Maria T.

Were very fast and did a great job. Would definitely use their services again.

It is hard to find HVAC/Plumbing service companies like GreenFox that are both professional and affordable. They took care of a clogged sink drain for me and I am working with them now on an HVAC upgrade. (I was almost ripped off on the plumbing clog work by a competitor who tried to charge me double what GreenFox did it for!). Thanks GreenFox!

Very good service, highly recommend

I was very happy with my service appointment. I got next day service with no issue and the issue was resolved quickly.

The guys were very efficient, knew exactly how to fix all the problems, and were very pleasant as well.

The tech's Bruce and Israel were fantastic! Professional , proficient and neat . Thanks again will refer.

very very good and Quality work even befor time thay give very good price and very friendly i recommend to every one .

Friendly, professional, on time and low maintenance from the crew. I was able to work remote while presenting, taking calls and they were self sufficient. Great crew.

We have used their services before under their previous name and also had recommendations from our neighbors. The crew that came to replace our hvac system were efficient, clean, comprehensive and worked as a well-oiled professional team. The company responded promptly to our needs and provided the new system within three workdays which no other company could.

GreenFox replaced my furnace two years ago and I just called them back to replace the water heater. Both times they provided quick, clean and quality work with the best price among their competitors. I won't hesitate to call them again or recommend them to my friends.

Green Fox, previously All American Mechanical, has been our HVAC go to for 20 years. We recently moved and asked Green Fox to come and review the system. Upon inspection Roger, our technician, pointed out the humidifiers were extremely dirty, rusty and possibly missing components. We opted to have them replaced which Roger was able to do later that same day. Roger was very knowledgeable, professional and informative spending as much time with me as needed.I have, in the past, and currently would recommend Green Fox and Roger to anyone who needs HVAC work performed.

Green Fox company did Absolutely wonderful job . Everything was very easy from arrival, to finish communication, ETC.I will use them for anything else without hesitation

They are very professional , prompt , high quality work and quick job completion . They charged me 30% less than their competitors . I stored this company contact as my favorite mechanical hvac contractor.

I have been working with this company now new name All American Mechanical since 2001, I have had them do multiple jobs and everything they are Very polite and are highly reliable professional with good work ethics,response time is extremely fast, they get the job done quickly, thety are I have aways highly recommended them

Having a new company come out to service your house can be intimidating as there are so many choices. I chose GreenFox based on the immaculate Google reviews. We were fortunate to have Roger work on our HVAC unit. He was extremely friendly, professional, and explained everything about what the unit needed and remedied it quickly.GreenFox was able to attend to the situation quickly and both the parties I dealt with were very professional. Pricing was reasonable and I quickly got a digital receipt detailing the work. I'll be sure to contact them again should I need assistance in the future. They get an A++ from me.

Greenfox were professional, on time and provided good service with great value. I have been using them for several years now (since they were All American) and have consistently had a positive experience. I highly recommend them.

For 20 years Greenfox has been our go to for all heating and ac services...services included were conversion of heat pump to a gas heating system, replacement of ac, and maintenance. They are professional, customer service oriented, knowledgeable and pricing is very competitive! I highly recommend.I would also like to give special recognition to Roger for his expertise and patience and Amena for all her assistance.

Heat Pump Replacement in Columbia, MD 21046September 8, 2021"My Heat Pump failed in the middle of the worst heat wave in recent years with temperatures soaring in the 90 degrees. When my heat pump failed and a repair was only followed by another breakdown that led to indoor temperatures up to 90 degrees, Greenfox came to rescue and intalled a new heat pump and air handler. What is remarkable is that the breakdown of my old unit occurred on a Friday before the Labor Day Weekend. Rather than wait until Tuesday of the next week to come and install the new unilt, members of the Greenfox team (Bruce, Hamon, and Henry) volunteered to come in on the weekend to perform the installation of a new Heat Pump and Air handler. I found them to not only be highly professional, but also highly trained and very knowlegable of the technical aspects of HVAC Systems. The HVAC install has run perfectly with a level of comfort my family and I have not experienced in a long time. I offer my sincerest appreciation to the technicians who performed this excellent job and I would not hesitate to have them service my HVAC System in the future."- Shirley B.

We got a second AC system installed for our second floor. They showed up with about ten people bright and early and got to work immediately in the attic, outside for the evap, and at the circuit breaker. They exceeded my expectations. They installed and brought online the entire system by the end of the day including new ducting and vents. All new wiring was able to be installed externally with the copper piping; the entire assembly was tastefully covered with a PVC enclosure. They also stayed late to make sure our WiFi thermostat worked. The price was exactly what was quoted before the job. Greenfox did very well.

Mr. Hossain Ali owner is very expert in diagnosing the HVAC systems since he is a qualified engineer and very humble and affordableI am using his valuable services since last 14 years also recommended to my friends his services to friends did not let me downThis a true honest review and I will recommend greenfox (former All American Mechanical )

Excellent service. Very professional. Kept me informed; followed up. Everything done right!

I wanted to move my AC unit from my backyard to the side of my house. The technicians did an amazing job and were able to move the unit with such efficiency. I have so much more space for my kids now and am so grateful for the people at Greenfox for helping me get this done so quickly!

My tenant's A/C unit went out in the middle of heat wave. Called Greenfox HVAC and I am glad that I did. They listened to the problem very carefully on the phone and sent the repair tech that evening. It was unfortunate that the Unit motor was out so they had no choice but to order it. However they got it the next day, came out and fixed everything good and running like nothing happened. My tenant's were happy so I was happy.They are professional, knowledgable, and honest, with reasonable prices, what I got from working with them. I would suggest if you need HVAC services, call them.

Greenfox services has done super job installing 2 AC units for us in affordable price range.The team is very efficient, responsible in timely manner.I recommend GreenFox Services for mechanical Work to all my friends and familyfive stars for job well done.

I've talked to many companies about some issues with my home HVAC system and these are the guys who clearly stood out. They were honest, up front, punctual, completed the work in a timely manner, and charged a fair price. Would highly recommend!

I've been using them for several years and I have all good things to say about them. The prompt helpful and always give appropriate advice for their services

I have used this company many times over the years for my own home and rental properties. I've stopped getting other prices from other companies because they were always higher.The last system they installed in my home reduced my average monthly electric billing from $350.00 to now $145.00 per month.Great installation crew, maintenance request are addressed.Highly recommend.

Everyone was so helpful and professional! Great customer support and service. Always fast and reliable!

Our downstairs a/c unit was emitting warm air in the middle of the recent heatwave. Called these guys and they showed up within 24 hours and were able to quickly diagnose and fix the issue. It's running smoothly now-- so I'm very happy with the fair rates and professional service.

Quick response and very professional

I have issue with airflow upstairs, I called 2 different companies from online. They come and can not find out what is wrong, but diagnosis wrong and asked me for change something wrong parts which have no impact on my issue.This company did excellent job to find out issue and fix with very very low cost.

Our heat pump stopped working with temperatures in the low to mid 90's and decided to get a new heat pump including a handler. The estimate was a lot cheaper than other estimates we received from their competitors and Yaser squeezed us in first thing the next morning after agreeing to the estimate. The crew that installed the new heat pump system did a great job and were very professional. I highly recommend All American.

This company did an excellent job. They were on time, follow up in taking care of my AC unit by adding refrigerant in the old unit to keep the house cool, while waiting for the new units to be install.The new unit (4 tone trane) is working very good. You can trust in All American Mechanical to do the job in your home.

Highly responsive and professional team. Had my HVAC replaced at short notice. Best price and next day turnaround. I had a question a few days later and they Sent their technician the same day. Very highly recommended.

We used All American many years ago to install 4 new heat pumps in our home with an great pricing and excellent results. After more than 10 years, one of the systems lost its ability to cool and with an after-5 PM phone call, the technician was there the next morning, diagnosed the issue and got us back up and cooling on a very warm day just as out of town guests were arriving. I would highly recommend this company and their entire team.

All American installed a new Trane furnace and A/C system. I went with All American because they didn't try to up sell me and gave me a fair price. The technicians were very prompt and courteous did a very neat and fast installation. I mentioned I wanted to keep the motor that I just replaced in my old unit so I could Ebay it, and the technician even removed it for me! I feel confident that All American will be quick to resolve any issues that might arise in the future and I am glad I chose their company.

There is not another company I would use for anything HVAC related. All American Mechanical is trustworthy, fast to respond, and always fair priced. They are the fastest to respond and I use them both personally and professionally. I am a property manager and they have never failed me in my business or at my home. I cannot recommend them highly enough.

This is the second time I have use All American Mechanical. They do great work. I was impressed at how professional they were. They came in got the job done quickly and swept and cleaned up all the debris before they left. I will absolutely keep using them for all my HVAC needs.

Very high quality service, experienced technicians. Extremely courteous and responsive. Excellent value for money.

All-American were extremely responsive. First ones out to investigate when I reported an issue with my old (R-22) heat pump. They had the best installed price and although equipment availability was tight, they were able to find an in-stock unit and adjust the configuration to fit. Professional install. Recommend.

Very good quality work. Workers were at my home 8:30 am and out by 7:00 pm. They installed a brand new Goodman HVAC system in my attic.It was pretty complicated to install the system in that space and create a flex ducts systems but technicians were very competent to complete the project in one day. Mr.Ali brought 7-8 crew members to finish whole project in one day.We are really happy with his service and would recommend to anyone.

Mr. Hussain Ali was excellent, and very efficient with his time. He repaired our air conditioning system, and was very professional in explaining what needed to be done. He came out on a Sunday morning, and we were pleased with his service, pricing, quality of work, and more. We would like to highly recommend him to others.

I really appreciated the responsiveness of the owner, Mr. Ali, who is a Professional Engineer, who came out Sunday morning (after I called Saturday afternoon) to fix a problem with our old air conditioning system. They were also the least expensive of several major companies in the area on quotes to replace a heat pump/AC.Here is it June 2021 and we just had a new A/C and furnace installed. All American was the most responsive of a number of companies we called and was able to quickly diagnose the issue in our 25 year old unit. We were relieved they could complete the install just a few days after we accepted their proposal. I admire the workmanship in some of the little details of the install. We hope this new Trane will last as long as the original!

I've installed my AC with really good price and warranty. All American Mechanical is very professional and responsive. Recently I had my AC's outside fuse issue. As soon as I called them they immediately sent a mechanic and fixed it. Really happy with the service and professionalism 💜

We chose to work with All American Mechanical Inc. for the first time because our go-to contractor sadly couldn't get a replacement Trane HVAC system until August or September. The technicians diligently installed our new system in less than three hours on the same day that we accepted the estimate, and we couldn't be happier with their excellent work. Kirk, who drafted the initial estimate, was also incredibly knowledgeable, kind, AND patient. We would highly recommend All American Mechanical to anyone looking to get HVAC service in the area.

Roger came by and provided great and polite service. My AC was repaired in the middle of summerand I am happy with service provided.

Very efficient, professional, and reliable company.We had HVAC system installed by them . Very proficient, reliable, and reasonable service.Over the hot weekend this month temperatures heat 90s and suddenly our AC unit stopped working . Upon calling them despite it was late on Saturday evening they came over and diagnosed the problem. It was our preinstalled old thermostat. They replaced it next day and surprisingly the charges were very reasonable.It was a pleasant experience

I highly recommend All American Mechanical fir your heating and air conditioning service needs. I've used their services for more than a decade! They are reliable, dependable, offer excellent service and competitive prices. They don't try to price gouge you air sell you something you don't need! They are respectful of your property and take care during repairs and installation. They help you extend the life of your systems, and will only recommend replacement as a last resort. I can't say enough positive things about my experience with All American Mechanical. Mr. Hussain is the best!!!!

I had 5 companies come by to give me estimates on a new Trane A/C and furnace. All American Mechanical matched the best offered I got from other companies. I chose them because they had one of the best reviews on google and yelp, and seemed really professional. In fact, the howard county inspector said they did an excellent job and met all the codes.

Very reliable and fair. I have used All American Mechanical twice in last few years. They keep you informed with their arrival time. They explained to me this time in advance that the old style freon are little expensive than the new kind used in newer AC unit. They filled the freon and checked my units inside the house , answered my questions on how to keep house cool. I will strongly recommend them if you want qualified HVAC technicians. Forgot to mention they recommended some solutions on the phone to resolve the issue without them coming to my house to save me trouble and cost, unfortunately which did not work for me permanently so i had to ask them to come and take a look the unit.

I had a new HVAC installed by all American Mechanical Inc. They really did a great job. It's perfectly working. Highly recommended

I always know any issues with my HVAC will be resolved by All American. The technicians are professional, friendly, and punctual. Highly recommend their services.

We've worked with All American Mechanical for years. Thoughtful, thorough, professional & personal -- they have always treated my home like theirs -- and my family like members of their family. Trustworthy and accountable, I would not trust my home with anyone else. Thank you, AAM!

Mr Ali has provide Heating & Ventilation services for me since he has started his business. I have not asked any of his compilations to provide these services because his service his professional & cost effective.

All American Mechanical is really a great company of HVAC professionals, reasonable, reliable, honest.I would recommend them to anyone seeking HVAC and water-heater installation and services .I have used their services since 2005. Their work is immaculate. I have to look nowhere else

This is the second time we have worked with All American Mechanical INC. Everyone is very professional and friendly. The 2 men who did the installation, Kevin and Jude did a great job and clean up afterwards. Would highly recommend! Thank you!

Mr. Ali was great ! he responded to my email right away and showed up on time to fix all my AC issues. prices where very reasonable and great. He was very professional and pleasant!

Honest and professional company. Delivered what they promised.Will definitely use their services again for all HVAC needs

Greenfox proudly offers repair and maintenance service on all heating and cooling names and home comfort systems.
Why pay more for impeccable service you can trust? Take advantage of our special offers and call us or schedule your appointment online today!
Our Greenfox Cooling, Heating & Plumbing team is full of experts in the field who want to pass on their knowledge, tips, and tricks to you so that you can be well informed about your home comfort systems!
Protect your pets from indoor air pollution by changing your air filters regularly.
Read More
With 32-years of experience in HVAC and plumbing trades, Greenfox has the know-how and the professionals to assist you in servicing your existing home comfort systems and plumbing fixtures, or give you the best advice on the next investment in your home comfort.
With 32-years of experience in HVAC and plumbing trades, Greenfox has the know-how and the professionals to assist you in servicing your existing home comfort systems and plumbing fixtures, or give you the best advice on the next investment in your home comfort.
Serving Howard County & Surrounding Areas
Proudly serving Bethesda, Burtonsville, Catonsville, Clarksville, Columbia, Ellicott City, Fulton, Frederick, Glen Burnie, Laurel, North Bethesda, Olney, Owings Mills, Rockville, Silver Spring, West Friendship and more!
Don't See Your Location Listed? Give Us A Call! We Proudly Service Maryland, Virginia and DC Locations!
Need Heating and Cooling or Plumbing Service?
Contact the experts with over 35 years of experience in the cooling, heating and plumbing industry!